Servicing Major Appliances
To service your unit, B&M will send one of our skilled technicians onsite to troubleshoot the problem with your unit. When possible, B&M can determine what part(s) may be needed for your repair prior to arriving to your home.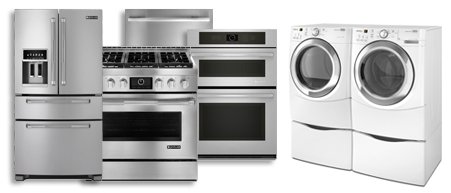 COD Services
B&M offers COD service as well as warranty work. Call us with questions about the cost of repairing your unit.

There is a service charge to diagnose the problem with your appliance. After it is determined what is needed to repair your appliance, you will be given an estimate on the cost of the parts and remaining labor to install them. This will provide you with what you need to know so you know how you want to proceed. Parts require pre-payment if they exceed $100.

Please note that if any parts determined to be "special order" by the distributor, they are non-refundable. Call us today to determine a course of action to put your unit back in working order.

Commonly servicing the surrounding areas of Evansville, Newburgh, Chandler, Boonville, Mt Vernon in Indiana and Henderson and surrounding areas in Kentucky. We generally service a 25 mile radius, but feel free to call us if you need help with your appliance.
Need Parts?
If you need to buy a part for your appliance, we have them or we can get them. Contact us and tell us what part(s) you are looking for and we can help. We can also let you know if the part you are looking for is no longer available. Call today or order through our online storefront. Click here to shop online now.